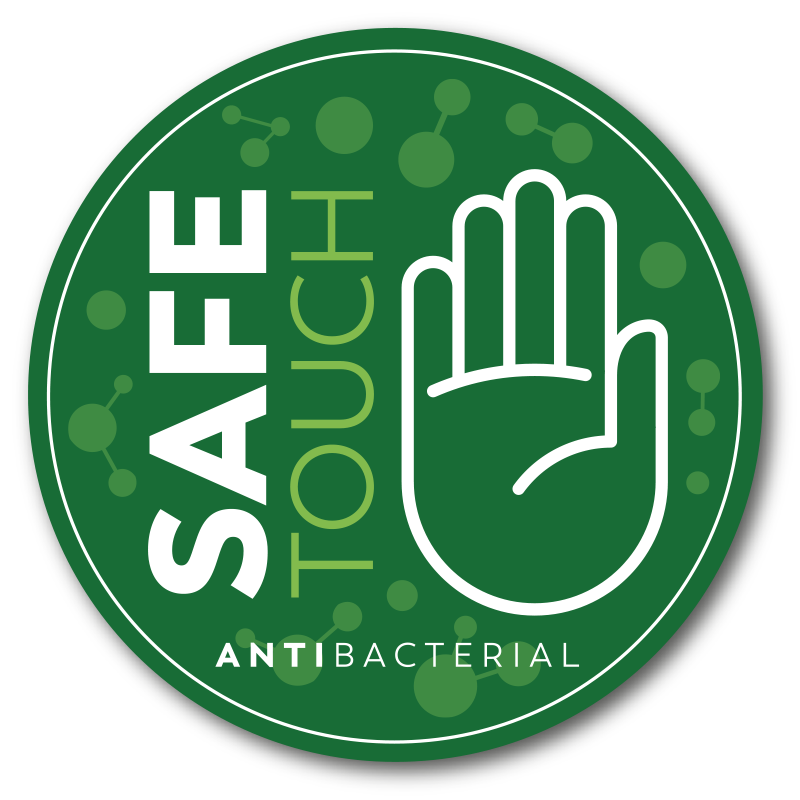 AFFORDABLE SOLUTIONS FOR A HEALTHY ENVIRONMENT

The products use silver ion technology which is released from the surface when the products comes into contact with humidity. The silver ions react rapidly blocking and destroying bacteria, preventing any transfer upon contact.
SAFETOUCH APPLICATIONS
HOSPITALS | SCHOOLS | AIRPORTS | PHAMACEUTICAL | FOOD MANUFACTURING | SUPERMARKETS | OFFICES | PUBLIC TRANSPORT + MANY MORE
If you would like more information on our Safetouch solutions, please don't hesitate to get in touch with our SAFETOUCH team.

THE UNIQUE RANGE OF SAFETOUCH PRODUCTS ARE DESIGNED TO PREVENT THE PROLIFERATION OF BACTERIA.
By means of constant antibacterial action, thus ensuring protection 24 hours a day, 7 days a week. Intended for antimicrobial protection of surfaces in areas that require a high degree of hygiene.
The product range offers antimicrobial protection durability for 3 years and is resistant to cleaning procedures. Tested to the ISO 22196 standard the products show reduction rates of 99.99% of microbes and are suitable for use in the following areas.
GEORGE HEADS | WH FORSTER GROUP


Stay up to date with what's happening at WH Forster Printers